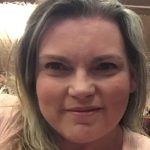 Linda Taylor, President and Chair
RDA SA Board member since July 2020.
As a person with a disability and a parent of a rider with a disability, Linda has a personal commitment to, and values of, equity and inclusiveness for people with a disability.
With Post Graduate qualifications and a background of more than 20 years in the fields of governance, risk, assurance and safety, Linda also holds a Master of Business Administration (Innovation & Leadership). These skills and experience provide a solid foundation for Linda to lead RDA SA.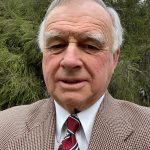 Michael Scott, ASM OAM
New RDA SA Board member 2023
A former competitive rider, Michael was a Foundation Member of the Victor Harbour Riding Club, competing through the country show circuit and Royal Adelaide Show over a number of decades.
Michael has an extensive background in leadership and governance roles including the Board of the South Australian Branch of the Equestrian Federation of Australia (now known as Equestrian SA) and their related Showjumping Committee, Royal Adelaide Show Horse Committee, SA Ambulance Board, and the Port Eliot Show Committee, and is an Elected Member of the Alexandrina Council. In 2018 Michael was awarded the Order of Australia Medal in 2018 for service to the community of the Fleurieu Peninsula.
 Michael is a passionate and committed volunteer at the Southern Fleurieu Riding for the Disabled Centre where he holds the local senior leadership role.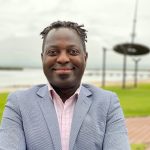 Desmond Muzorewa, Casual Vacancy
Current Volunteer and Committee Member with 'RDA' Port Pirie since 2021.
Founder, Memorial Park parkrun, Port Pirie
Event Director, parkrun Australia, (current)
Wealth Management Sub Committee member, Institute of Actuaries of Australia (August 2019-present)
Treasurer United Methodist Church of South Australia
Desmond is an experienced Actuary with over 10 years of expertise.
Bachelor of Science Degree in Mathematics and Statistics (University of Zimbabwe)
Graduate Certificate in Business, Public Sector Management (Queensland university of Technology).
Head of Actuarial Analysis, SA Department of Treasury and Finance (current)
Former Senior Defined Benefit Actuarial Analyst, Mercer.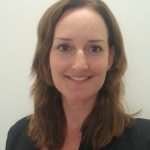 Lucy McNicol, Casual Vacancy
Volunteer vaulting judge scribe for SA competitions
Head of Safety, Sustainability and Change, Keolis Downer Adelaide.
Former Principal Advisor to Executive, SA Department of Environment and Water (DEW).
Former Senior Environment Protection Officer, SA Environment Protection Authority (EPA).
Former Senior Regulatory Approvals and Compliance Advisor, Kellogg Brown & Root (KBR) – Onshore Oil and Gas processing facility (INPEX)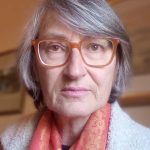 Carol Hopkins
Volunteer with 'RDA' Yorke Peninsula member since October 2020
'RDA' Yorke Peninsula committee member 2021 – 2022
Former Public Relations office manager in Hong Kong
Former Office manager in strategic planning and Public Relations
Former career in legal sector with experience in secretarial duties, paralegal, management and HR
Former owner / Manager of a Riding School